A need to hear true sound is not excessive. What you need is that the headphones make you have the best experience with true sound only.
There are many types of headsets on the market. However, not all headsets can give you the sound you want. There are headphones that will give you a well-tuned sound with good bass. And in fact, there are many types of headphones that do a good job of giving you a good audio experience, but it's not true. Therefore, for an audiophile headset, keeping the sharpness and authenticity of the sound is the most important thing.
But not so that you only have the right to demand good sound from an audiophile. You absolutely can have more than that with style, integration, design, …
We will recommend them to you in the following list.
Top Best Audiophile Headphones Give You The Best Experience
1.  Sennheiser HD 660 S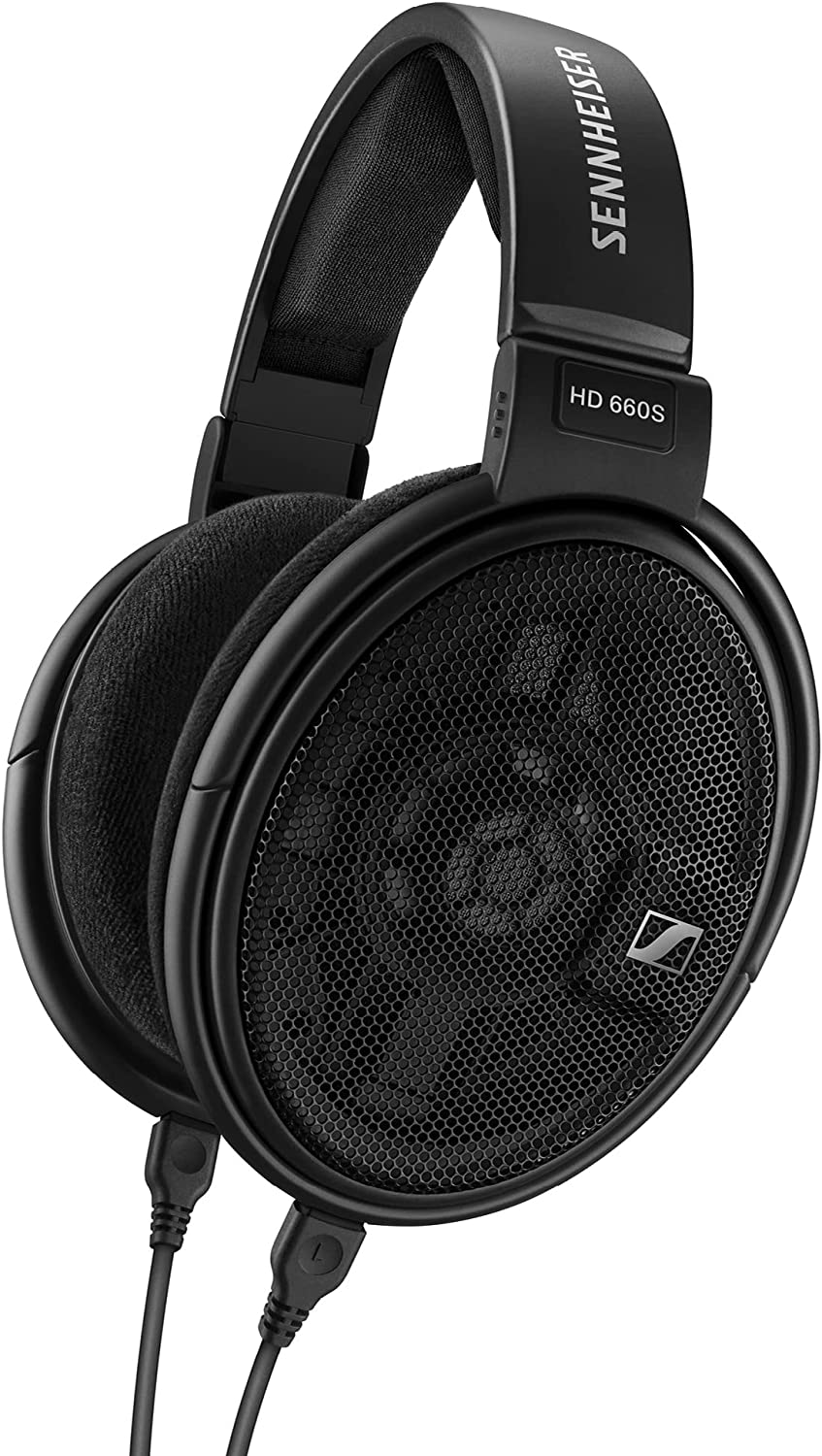 We will show you a great product in the mid-range segment, unlike many headsets that try to push frequencies higher than this product will give you the true sound you desire.
Forerunner of this Sennheiser HD 660 S (HD 650) product has achieved something famous as the "King" of Hi-fi headphones. It really helps you when you want to use it for professional purposes.
The bass of the product is quite good but it is not noisy, you might be surprised to have never heard such good sub in a professional-grade headset.
This headset will sound a little better after a short period of time (48-72 hours). According to user reviews, these headphones are one of the best value audiophile headphones on the planet.
HD 660 is more improved but retains the slightly eccentric and warmer tones of the model and still retain incredible detail. They are a reversible open-ear headset that combines particularly well with tube amps but can easily be controlled from most high-resolution sources. This product is provided with two connecting cables: One has a 6.35 mm stereo plug, the other is a 4.4 mm Pentaconn balanced stereo plug. Plus there's a 6.35 mm to 3.5 mm converter.
A few specifications include: The nominal impedance of 150 ohms allows direct connection to convenient audio equipment. Reinforced Para-aramid, detachable cable, using copper as raw material, OFC has high conductivity to ensure signal integrity with very low processing noise. With the construction of the product, it can meet frequencies from 10 to 41,000 Hz (10 dB).
Pros
Quality judged by users is okay
The signature sound is clear, neutral and dynamic easily
A long extension cord helps you get up from your computer to get something seamless, without having to remove your headphones every time.
Cons
Reopening allows sound to escape the headphones more easily so they are best used in your room or personal space.
Quiet expensive.
2.

Sennheiser HD 560 S Over-The-Ear Audiophile Headphones
The HD 560S satisfies the audiophile's need to evaluate their music's whole audio route. This open-back headset is designed to expose the truth in your music without losing the satisfying bass response required to recreate complex current music, and it does it at an industry-leading price. Its transducers are designed to replicate the ideal triangle listening posture for a broad, distinct soundstage.
The HD 560S's lightweight design allows the listener to feel "barely there" during lengthy listening sessions. The low-impedance drivers provide the versatility to replicate hi-fi sound on nearly any audio device, including portable digital music players, laptops, A/V receivers, and audio interfaces.
A 3 meter detachable cable with a 6.3mm connection and a flexible 3.5mm adaptor gives the ideal amount of flexibility to access your equipment. The HD 560S is appropriate for both hi-fi enthusiasts and music jobs because to its mix of precision, broad sound field, smooth bass performance, and long-term listening comfort.
Pros
Excellent overall sonic balance.
Comfortable
Can be somewhat noisy.
Cons
Not the most durable headphones on the market.
However, the bass lacks oomph.
3.

Sennheiser HD 800 S Over-the-Ear Audiophile Reference Headphones
The HD 800 headphones from SENNHEISER's reference class produce sound that is as natural as possible and accurate in every detail. Engineers at SENNHEISER have succeeded in enhancing the sound reproduction of the open, circumaural HD 800 S. It is not easy to improve upon a seemingly perfect formula, but they have done so with the HD 800 S.
The layered metal and plastic headband construction dampens vibrations transmitted to the ear cups, while the handmade microfiber ear pads provide exceptional comfort for even extended listening sessions. The HD 800 and HD 800 S are precision-built in Germany using only the highest quality materials and components.
The transducer is encased in stainless steel, and the headband and headphone mounting use the most advanced materials developed for the aerospace industry in order to achieve maximum strength with minimal weight. The new HD 800 S comes with two connection leads, a 6.3mm connector and a 4.4mm Pentacon balanced cable, to provide even better sound quality from sources with balanced outputs, such as the SENNHEISER HDV 820 headphones amplifier.
Pros
Excellent middle and upper frequencies
This headphone has an expansive soundstage that is unique to its sound.
Lightweight
Pads and headband that can be replaced to extend the life of an already expensive product.
Included balanced cable lengths are all 3 meters.
Extremely relaxing
Good looking design
Two-Year Guarantee
Cons
Design-wise, headphones lack bass impact and bass resonance.
Poorly designed proprietary headphone connectors that can break when switching cables
Back of cup mesh is easily scratched.
Loud sound leakage can be heard throughout my residence. Not husband-friendly.
Balanced first-party 4-pin XLR cable from Sennheiser costs an extra $300.
4.  Amerernamnamic Amiron
Each person will have a different listening taste. But with this headset, it will really satisfy you if you want to listen to a wide soundstage to enjoy your music in the privacy of the listening room. This product will save you from having to spend thousands of dollars on top gear to get that.
This product is not cheap but it may be the last headset you need to buy. You can listen to all kinds of music you want and with audiophile headphones, it will play equally well. A really good point is that it offers a closed design, you can even compare this feature of it to existing expensive models. A moderate sound – not a bass-forward but still powerful and deep. They are smooth and neutral but can handle complex parts of music easily. The highs are really sweet – not harsh but still detailed and clear.
One thing to keep in mind is that this product is not the type of headset that catches your attention when listening to short but give it a little time you will see the transparency and the impressive resolution of It will definitely satisfy you.
The bundled ear cushions of the product are nicely rated and reasonably weight.
Falling into this price range, the equivalent products are hard to beat this product.
Pros
Soft, lightweight ear cushions make it long-lasting
Design is not too bulky
There is overhead padding for maximum comfort
Cons
The cable part is the most vulnerable part of the product.
5.  Meze 99
You may be impressed with a wooden construction product! Harmony is really true! When you unpack the product package, the smell it gives may remind you of the smell of a new piano. The case reviewed by users is very nice and the cord is also great, it comes with 2 stickers with their brand name on it.
This is a great option for those who appreciate a stylish headset that also looks like a neutral sound and wide sound stage. Meze 99 Classics will create a really interesting musical balance between different frequency bands.
When using this product you will not need to increase the volume to have a sense of authenticity or additional music. Surprisingly, it doesn't feel tired even if you listen to it after a few hours of listening.
It brings true comfort for hours. It has a good thumpy sound, good isolation ability.
This product is really not bad when it reached the Top 10 best-closed earphones of all time on the head-fi forum and received REAL WOOD EARCUPS. Its specifications include frequency range: 15 Hz – 25 kHz, Impedance: 32 Ohm, Sensitivity 103 Db 1kHz / 1mW.
It has a 1.2m detachable Kevlar OFC cable with a detachable and good mic. In fact, they come with two cables, one with inline control. This product works well with smartphones, easy even when you drive and it does not need any additional amplifier equipment.
Pros
Unique design
Good sound, create balance in many frequency bands
Cable is detachable
Good quality
Cons
It's hard to carry around because it's too big and brittle to carry around.
6.  Audio-Technica ATH-M50x
Audio-Technica ATH-M50x is a good, affordable closed-loop audiophile headset that is almost topping the list. This headset is much better at blocking noise than open options. These comfortable headphones are very popular for studio use and bring you great value. A brief review of the design of the product will give you a sense of luxury and durability, and it comes with three different types of detachable audio cables. However, none of them includes an in-line mic for phone calls while on the go.
The sound texture of this product is very balanced, although they are not exactly the same as the other options mentioned. Their bass range is raised a bit to add a bit of warmth to your music, but it doesn't affect your professional or sound expertise.
Audio-Technica is a great option if you want to experience high-end audio but also want headphones that can be used in everyday life.
It is rated on forums that have better sound quality than even the most expensive Beats headphones, at half the price. Audio performance is highly praised by leading audio engineers and professional audio critics.
In terms of design, it is paired with a cushion that looks comfortable, and even when you put it on, you feel exactly the comfort you see. With metal borders, it creates a strong emphasis on the overall design. However, the material of the leather is not really high-end, it will rot in a period of time you use.
Pros
Good price
There is a detachable cable part
The sound is stable and appreciated by audio experts
Cons
Buffer material is not really good
7.  Bose QuietComfort 35 II
If you consult many different sources, you will probably come across this headset mentioned in many compliments. It is not natural that it deserves it. This is a great Bose product! Noise-canceling will impress you. The built-in microphone is great, and the noise cancellation function is also useful in those calls as well. With wireless headset technology, you will be quite worried about the battery life of the product, is not it? Do not worry because the battery life of this product is extremely good. You can go all week without having to charge your headphones. For a Bluetooth headphone, it has a different Bluetooth feature that will allow you to connect and listen to audio from two sources at the same time. That is a great highlight of the product. If you compare it, both Bose and Sony have great sound quality for playing music. However, Bose hears the type of music you're playing and automatically optimizes the sound and it actually works very well. Bose stops the noise without causing any sound delay, which is comfortable. Three world noise reduction levels for a better listening experience in any environment
The earcup is soft, doesn't have a lot of clips and the top strip is padded so it's less uncomfortable on the top of the head. Noise-canceling dual-microphone system for clear sound and speech acquisition.
This product is truly a happy ending for this list.
Pros
Extreme noise reduction capabilities
Good battery life
Fewer malfunctions
Nice design and quality
Cons
The attached application is a hassle
8.

pollini 40H Playtime Foldable Over Ear Headphones
Pollini headphones are made with a 40mm neodymium driver and fully covered earmuffs to provide superior High Fidelity stereo sound quality and an immersive music feast where you can lose yourself by covering your ears closely. The wireless headphones work well with Siri or Voice Assistant-enabled devices, making device operation much more convenient by allowing you to issue voice commands hands-free.
The memory-protein ear cushions provide long-lasting comfort as they mimic the texture of human skin.
With the durable quality stainless steel slider and softly padded headband, the bluetooth headset can be adjusted for the perfect fit.
Teens, boys and girls, men and women will find the Pollini Bluetooth earphones ideal for travel, sports, and daily use.
Pressing the power button for an extended period of time causes the headphones with microphone to enter pairing mode and connect to your Bluetooth-enabled devices in seconds and without interference.
Thus, you can enjoy hands-free phone calls.
In addition, these wireless earphones are also compatible with 3.5mm jack audio cable-enabled devices, allowing them to be used wired.
In order to maintain their popularity, Pollini over-ear headphones offer not only excellent performance but also a fashionable appearance. The ergonomic design of memory-protein foam leather earmuffs and headbands ensures maximum comfort even after extended use. We also provide a protective case for storing and transporting the headsets when they are not in use, as well as extending their lifespan.
Pros
Well-made
Extremely comfortable earplugs
Bluetooth connection is easily established.
Long-lasting sound quality and buttery texture.
Cons
The button controls are miniature.
Unlike other brands, it will not pause when you tap the earmuff.
9.

6S Wireless Bluetooth Headphones Over Ear
High Definition Stereo Headphones with a cutting-edge Bluetooth 5.0 chip designed to deliver superior sound quality with high fidelity deep bass and crystal clear treble. Rechargeable bass response with improved frequency range and precision. Immerse yourself with immersive music, even at low volumes!
Our upgraded Bluetooth 5.0 technology enables rapid and robust connections between Bluetooth devices, as well as reduced latency during audio/video streaming. Wireless headphones have a high-quality microphone for hands-free calling. No longer will you have audio interruptions during phone conversations and music listening.
The Earmuff imitates the feel of human skin, offering long-lasting comfort. They are foldable and flexible, allowing you to find the ideal fit without restriction and with exceptional durability. The finest headphones for travel, sports, and everyday usage by unisex children, adolescents, and adults are wireless headphones.
Bluetooth headphones with an adjustable headband, an ergonomic design, and ultra-soft ear cups create a pleasant fit around the ear. The headphones' foldable form makes them convenient to transport wherever they go. Perfect for on-line courses, classes, movies, etc.
Pros
Very lovely
Look Expensive
Includes a charger and aux cable
They are not bulky and perfectly fit your head.
Cons
Not easily combined, Difficult to control volume, Does not effectively block out ambient noise.
10.

OneOdio Wired Over Ear Headphones
The OneOdio Studio headphones deliver powerful bass and comfort. Large 50-millimeter speaker unit drivers coupled with neodymium magnets produce dynamic bass, making them ideal for DJing, mixing, monitoring, and music listening.
Soft, padded ear cushions are designed for comfort and noise isolation in monitor headphones. Adjustable and stretchable, the headband allows you to find the optimal angle for your head.
A DJ-style coiled cord (9.8F Stretched) reaches from the television or stereo to your chair with ease. They are both completely detachable, allowing you to connect any device with a 3.5mm or 6.35mm jack.
90° swiveling ear cups for single-ear monitoring at any time; self-adjustable and flexible headband provides hours of fatigue-free listening; ideal for mastering and mixing.
There is a 3.5mm or 6.35mm audio jack on every device. Sound quality, durability, and comfort. These are the headphones for which you have been searching.
Pros
For $30, you get 15-cent sound.
The texture of the imitation leather is pleasing.
The metal on the outside cups is attractive.
It is a good idea to combine 1/4 in and 3.5mm on a single wire with numerous inputs on the headphones.
Cons
It is a short cord containing a spiral.
How is the best audiophile headphones?
Depending on the actual purpose you want to use the headphone, the standard will be a bit different, but it still needs to ensure the basics needed for an audiophile headset. Here are the most important ones, which we have reviewed.
Price
For audiophile headphones, its price range is wide-ranging from a few tens of dollars to several thousand. However, in this list, we would like to recommend your products for a few hundred dollars because, at this price, the amount you get for a typical audiophile headset is usually good and then acceptable to good.
Design
We don't really care about design. However, we recommend that you mainly over-ear headphones with a cable or Bluetooth design. There will be products with very basic designs but there are also products that are really attractive. But the most important thing you need is the quality of your design.
Weight
This is a factor that does not affect much quality but it is an element of the experience. The lightweight headphones will definitely bring a better listening experience. If you really love the lightness on this list, then Bluetooth headsets will be worth considering.
Technology
Cables and Bluetooth will have different advantages and disadvantages. But usually, for professional purposes, people will choose the type of cable because it has better continuous transmission quality. However, if you can own a Bluetooth headset that can guarantee it, there's nothing better than that!
Summary
Above is a list of 10 products rated quite well by users recognized by us. They are not really cheap but what you get are quality and satisfaction. Trust us to be truly mindful. You can refer to our other articles here to prove it. Wish you will have a good sound experience with the product you choose.